Cet article est paru en français le 9 juillet 2009.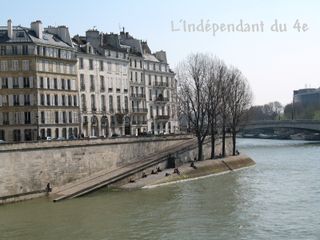 Quai d'Orleans in spring (on April 2nd, 2007)
The movie "Spring, Summer, Autumn, Winter,.. and Spring" released in 2004 and directed by the Korean Kim Ki-duk is one of my favorites. It gave me the idea to publish this post about quai d'Orleans.
Quai d'Orleans, which is located on Saint-Louis Island (in the very center of Paris), is one of my prefered places since I moved in the 4th arrondissement in 1996. Even if I am not one of the priviledged who dwell on the Island. Except during "Paris Plage" (attraction organized by the Seine during the end of July and the first part of August), it is a location where we can find quietness and serenity. A wonderful place to read, while looking at ducks and houseboats. Until June 2009, we could also admire a very ancient weeping willow which was just behind the back of Notre-Dame.
With this post are five pictures, I took of this place seen from Saint-Louis Bridge.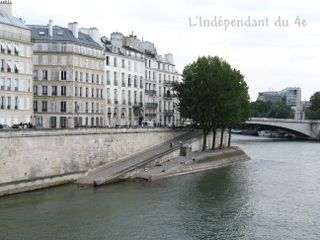 Quai d'Orleans in summer (July 4th, 2009)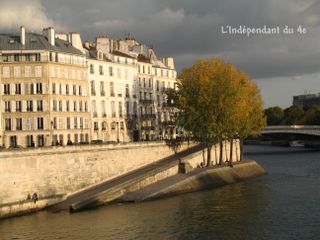 Quai d'Orleans in autumn (October 18th, 2007)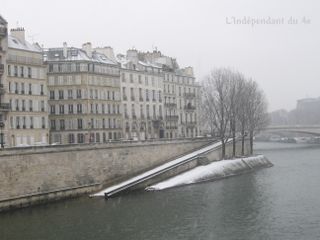 Quai d'Orleans in winter (January 5th, 2009)... and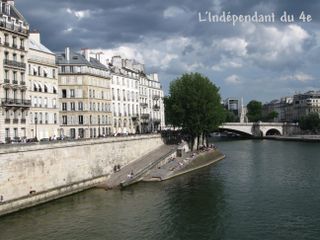 Quai d'Orleans in spring (June 14th, 2009).